Will Shipley discusses Clemson's new offense, working with Garrett Riley
3 min read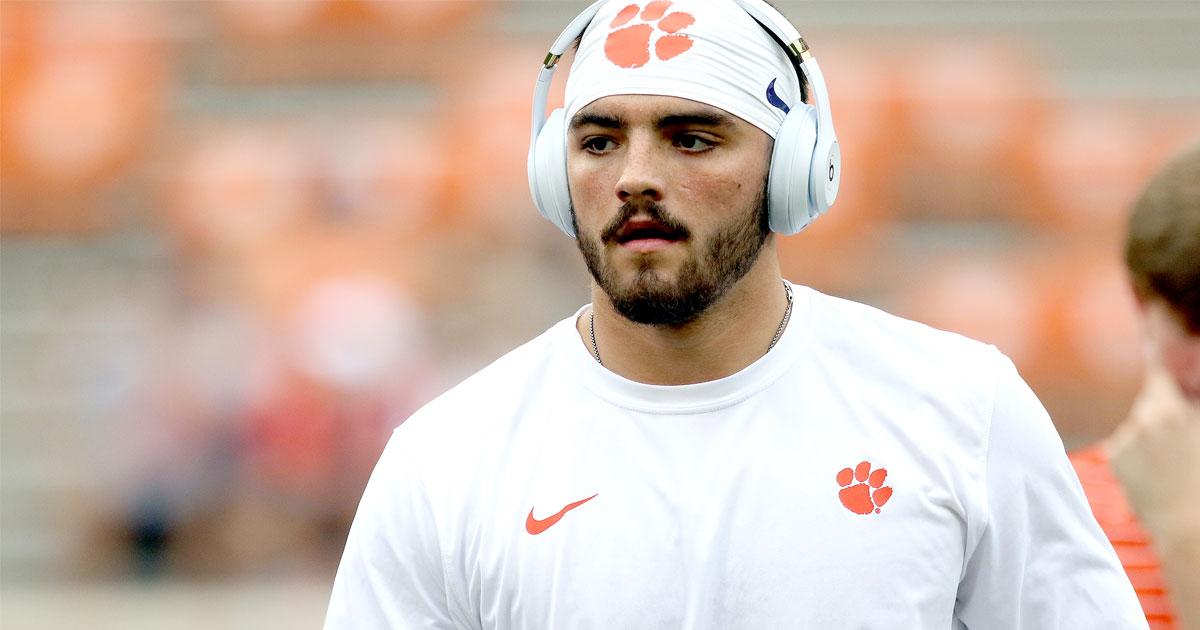 Will Shipley couldn't be more excited to have Garrett Riley as Clemson's offensive coordinator for 2023.
The Tigers running back has been phenomenal over the course of his time with the program, but the former TCU offensive play-caller could unlock something in Shipley moving forward. With star recruit Cade Klubnik leading the offense at quarterback and Riley calling the plays, the Clemson ball carrier explained what's been different about their new offense.
"I would say the confidence that he has in us," started the Tigers offensive star, via Next Up with Adam Breneman. "Explosives. Giving Cade the ability to check and make decisions based on what he's seeing on the field. That's such a big thing, and I think why Cade's going to have such a big year, is because a lot is on him, but he can take it.
"Being able to make those adjustments on the fly is what's going to make us so successful this year."
While Shipley may have been directly affected by Riley's arrival, he still found out about it the same way we all did, through Twitter. The Clemson star continued to pull back the curtain, explaining that a little help from the Tigers offensive coordinator's brother, USC Trojans leader Lincoln Riley, helped Clemson find their guy.
"Twitter feed," laughed Shipley, asked how he found out about Riley's hire.. "I found out on Twitter. I think it caught everybody by surprise. With Coach Riley being in the College Football Playoff, and making it to the national championship, the communication from what Coach Swinney has told us was not very much. You know, he reached out to Coach Riley's brother Lincoln Riley, you know over at USC, and was asking him for some offensive coordinate ideas, or who he thought he could talk to. So I found out on Twitter, just refreshing my feed.
"I was like, 'Holy cow.' Did a little bit of research, knew that TCU was really successful offensively, after watching them and yeah, just super pumped for this year."
As for the offense as a whole, there may be some not-so-simple concepts, but the Clemson star believes it'll be fun to watch in 2023.
"It's complex, but also really simple, is the best way I can put it," answered Shipley. "The plays that are going in, there aren't very many of them, but the different things that you can do. There's a lot more free-will at each position. Making decisions, like I said, based off of what the defense is doing on the fly. So knowing those parts is complex, but actual putting in the offense and learning the base plays, that was easy.
"I think Coach Riley brought us together after the third day and was like, 'That's 75% of the offense right there.' And we were all like, 'Are you serious?' So it's been great. Throughout the spring, just the learning curve and getting everybody on the same page."
If Will Shipley's comments are any indication, the Clemson Tigers offense under Garrett Riley is going to be a doozy, and the entire ACC should be on notice.
The post Will Shipley discusses Clemson's new offense, working with Garrett Riley appeared first on On3.