Will Stein give first impressions of Bo Nix, Oregon offense
3 min read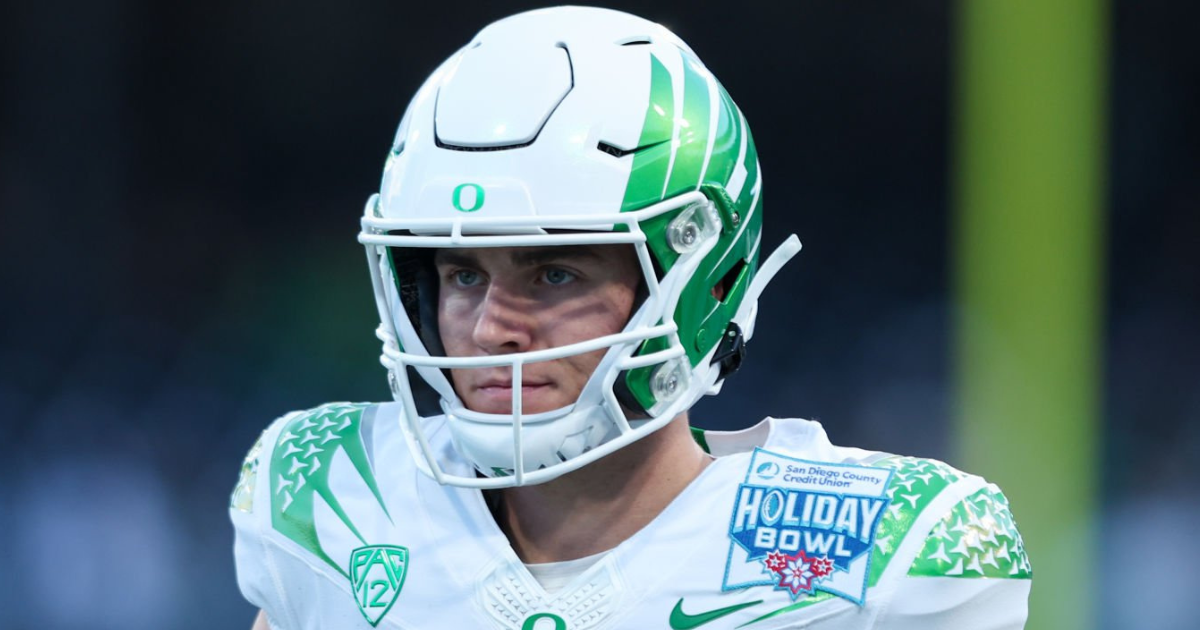 Plenty of things went right for Oregon last season offensively. The only thing that didn't was losing OC Kenny Dillingham to the head coaching ranks, especially in the same conference. Even so, new OC Will Stein fully believes that the Ducks, specifically Bo Nix, can continue to maintain their level of success on that side of the football.
Stein addressed the 2023 Oregon offense in his first media availability in Eugene following the Duck's fifth spring practice. First, Stein shared his thoughts on Nix and how impressed he has been by him as a player. Of what he has learned so far, he listed off Nix's resiliency and intensity as two things that make him special and, in their relationship, will make him better as a coach.
"I always thought he was such a great player from afar," stated Stein. "Obviously his time at Auburn might not have been what everybody else expected it to be. But I know he appreciates everything that happened there because of where he is now. It brought him to Oregon."
"And then getting on the phone with him initially? I was a little mind blown with his intensity and what he was looking for from a coach and an offensive standpoint," Stein continued. "(Nix) asked questions that were extremely mature and well thought out. He has made me better as a coach. He puts me in a position to really think as a coach, which I really appreciate."
Nix helped lead Oregon to a Top-10 offense a year ago as they scored 38.8 points per game. Individually, he threw for nearly 3,600 yards and 29 touchdowns while also running for an additional 510 yards and 14 more scores. However, the rest of the unit put up numbers too as they averaged over 500 yards of offense per game.
Stein went on to say that you can expect to see more of the same in 2023. He says their offense will be quite similar to what they ran a year ago. With that said, he is also trying to find the right way of blending his take on it as well as Nix's, Dan Lanning's, and the rest of the offensive staff's.
"The 2022 Oregon offense is very similar to the style of offense that I'm accustomed to," Stein said. "So coming in here, meeting with Bo, really feeling out what he likes offensively. What he likes in the passing game, running game. What he's comfortable with."
"And then making sure he knows what I'm comfortable with. And blending it together with, ultimately, Coach Lanning's philosophy of running the football, being physically tough, playing clean, dictating tempo. Blending it all together," said Stein. "We have a great coaching staff…We have a lot of smart guys in our room. Just don't try to outthink ourselves and put our players in a really good position to make plays."
Oregon has a lot to live up to offensively from last season. Still, it sounds as though Stein is up for the challenge of doing so and exceeding those expectations, especially considering who he has around him and what he has at his disposal.
The post Will Stein give first impressions of Bo Nix, Oregon offense appeared first on On3.