With NCAA tournament expansion possible, can you have too much of a good thing?
10 min read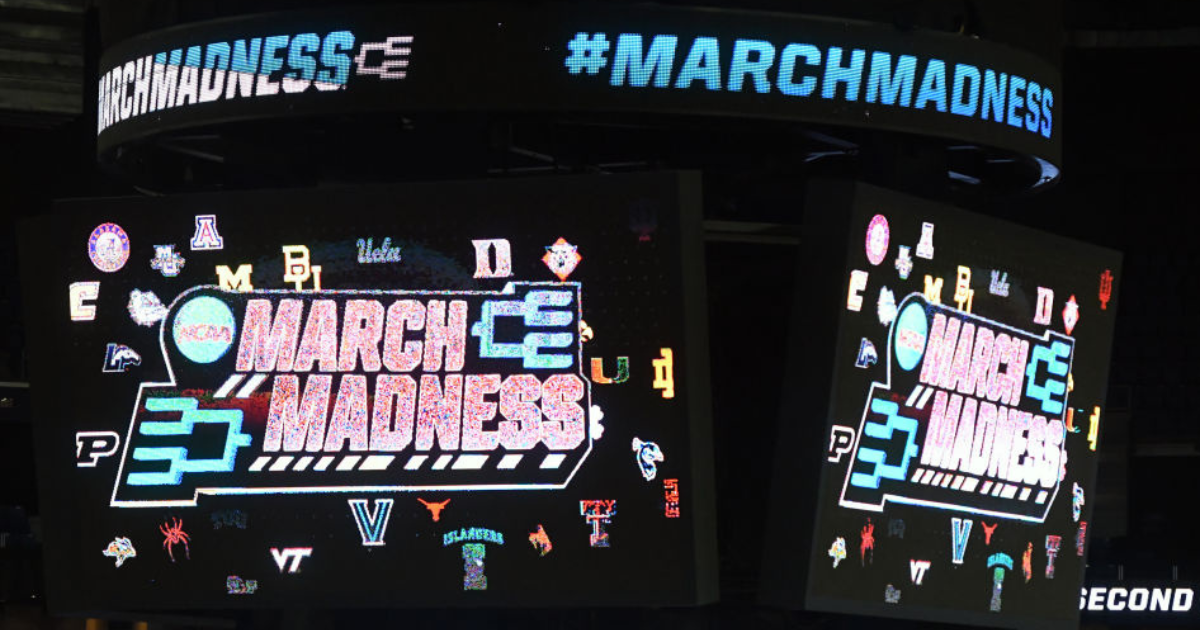 Jay Bilas has long said the NCAA tournament is idiot-proof.
Despite all the dysfunction within and hypocrisy espoused by the NCAA over the years, the one thing that always remained intact was the annual magic of the NCAA tournament. With its broad-reaching allure, the vernacular of March – 12 seeds ousting five seeds, "survive and advance" being uttered countless times and bracketology thriving as a cottage industry – needs no explanation. 
"It is perfect as it is," Mike Aresco, the AAC commissioner, told On3. "Everybody loves it the way it is."
But now change – potentially wholesale changes – may be on the horizon. The NCAA's Division I Transformation Committee's report in January recommended that sports with a high number of programs increase the number of teams in their championships to 25 percent. For men's and women's basketball, that equates to 90 teams in each tournament, a dramatic increase from the current 68.
The Division I Men's and Women's Basketball committees will assess the recommendation over the course of this year. On the men's side, in addition to potential additional rights-revenue considerations, which On3 detailed Wednesday, a fundamental question exists: Would significant expansion diminish the quality and appeal of an event that many believe needs no alterations?
Through interviews with nearly a dozen industry leaders, there is no guarantee that the tournament will grow at all. Sources said the initial question the basketball committees need to define is this: What would potential expansion seek to accomplish? Is the goal to drive more revenue, increase opportunities for student-athletes, bolster job security for coaches, further enhance the already vast appeal of the event – or a combination of factors?
Opinions vary and sentiments are strong
Dan Gavitt, the NCAA's vice president for basketball, told On3 that both 12-person committees include a broad, diverse collection of veteran college sports leaders, adding that, "I am confident and appreciative that that will be a group that gives consideration to the Transformation Committee's recommendation because they are the most intimately aware of the success of the basketball championships and what drives our success."
This much is certain: Opinions vary and sentiments are strong.
"I am appalled by it all," former Big East Commissioner Mike Tranghese told On3 of potential expansion. "The model we have now is just fantastic. But we live in a time where it's inclusion, inclusion, inclusion (strictly referencing this recommendation). I come from a different time where you have to earn it. There are enough spots for people to earn it."
But consider the vantage point of Tom McMillen, the CEO of LEAD1 Association, which advocates policy issues for FBS athletic directors. In 1974, McMillen and his Maryland teammates lost an epic 103-100 overtime ACC tournament championship to a David Thompson-led North Carolina State team.
NC State went on to win the national championship. Maryland finished No. 4 in the final Associated Press poll. But because conferences then only sent one team to the NCAA tournament, the Terrapins were excluded. They are considered the best team never to play in the NCAA tournament. The circumstances prompted the NCAA in 1975 to expand the field from 25 to 32 teams. Nearly a half-century later, scars remain.
"I'm very biased on that because I think we would have won, could have won a national title," McMillen told On3. "I think creating more opportunities makes sense for these kids. How you quantify that remains to be seen. One of the things the Transformation Committee did say is that the NIT might be part of that; it's gone from 16 to 32. So right now, they're at almost 25 percent if they add the NIT to it. The real core issue is do you want to expand?"
Of course there's a financial component to expansion
In January 1984, when the NCAA voted to expand the tournament to 64 starting the following March, Dave Gavitt, then-chair of the Basketball Tournament Committee, said he hoped 64 would be the final expansion. At that point, there were 275 Division I programs, meaning 64 teams represented some 23 percent. He told the New York Times: "Twenty-five percent or so is not an overreach."
Several prominent coaches have endorsed bringing the current number closer to 25 percent. The thinking is that by qualifying for the tournament it would enhance job security either for them or their coaching colleagues. West Virginia's Bob Huggins two years ago pushed for the so-called Power 5 leagues to stage their own postseason tournament and exclude everyone else. Had he gotten his wish this season, it would have meant that half of the Sweet 16 – Houston, Xavier, Gonzaga, UConn, FAU, Princeton, Creighton and San Diego State – wouldn't have been allowed to participate in the tournament.
Baylor's Scott Drew has advocated doubling the number to 128 for a symmetrical bracket. Florida State's Leonard Hamilton told me years ago that every Division I team should be included in the tournament. But just because some coaches believe inclusion in a substantially expanded field would afford coaches job security doesn't mean that some still wouldn't be fired after going one-and-done in what may be perceived as a bloated field.
The most prominent and powerful person to endorse expansion is SEC commissioner Greg Sankey, co-chair of the Transformation Committee. Sankey told The Athletic, "The 10-minute read and immediate rejection of bracket expansion speaks to the lack of interest people have in actually considering what might be needed, what might be appropriate."
There's also a financial component. And that certainly may be part of Sankey's reasoning for expansion. The more teams a conference sends to the NCAA men's tournament, the more dollars it gets to disperse among its members. The NCAA will award more than $170 million this year for teams' success in the men's tournament. And this year, a single basketball unit will be worth some $2.04 million over the six-year period in which it will be paid out. 
Back to Sankey and a financial component: The SEC sent eight teams to the tournament this year; the league almost certainly would've had 10 in a 90-team field.
'Something special about the current structure'
While each has yet to get firm feedback from their membership, three conference commissioners – Aresco, the Big West's Dan Butterly and the Horizon League's Julie Roe Lach – personally oppose significant expansion, if not expansion altogether. Roe Lach said she's open to exploring some level of expansion but cautions for a "walk-before-you-run" approach.
"There's certainly something special about the current structure and state of March Madness," she told On3. "Why do we need to explode to 90? We could dilute this magic. How do we take that magic we were able to build into the 'First Four' to a larger bracket? I think we could do it. It is going to be a question of how many because you want teams that are worthy. What's the tipping point to be worthy?"
Not only has the gap between most marquee programs and some mid-major leagues narrowed, but the depth of many mid-major leagues has also strengthened. Consider Roe Lach's Horizon League: No. 16 seed Northern Kentucky remained competitive with No. 1 seed Houston in the first round even though Northern Kentucky was the fourth seed in the Horizon tournament. Princeton is alive in the Sweet 16 despite being the No. 2 seed – behind Yale – in the Ivy tournament. And No. 16 seed Fairleigh Dickinson, which toppled No. 1 seed Purdue, finished runner-up in the Northeast Conference tournament but earned the automatic invite because champion Merrimack was ineligible as it transitions to Division I.
Several industry leaders believe that an expanded field would only pave the way for more middling major programs to play in the tournament rather than provide more access points for formidable mid-majors. Yes, the College of Charleston would have earned an at-large berth in a 90-team field had it lost its league tournament, but coach Pat Kelsey's team wasn't even a slam dunk at-large invitation this season despite winning 30-plus games. In a 90-team field, teams like Seton Hall, Villanova and Virginia Tech – none was relevant throughout the season – would have been vying for one of the final at-large berths. As longtime college basketball writer David Jones aptly stated, "It will inevitably admit a fat slab of mediocrity from the major conferences. It will have to."
To that point, power conference teams would have little incentive to schedule strong mid-majors in non-conference play if they view an at-large berth as an inevitability. That leads to a discussion about what effect a 90-team field would have on the sport's regular season, which has diminished in relevance already as the NFL encroaches further into February with the Super Bowl. While TV ratings for regular-season college basketball were encouraging this season – CBS averaged 1.32 million viewers, its best since 2018-19, according to Sports Business Journal – the concern is that an expanded field would further water down basketball before March.
On that note, Aresco referenced December 15, 2012. Butler edged Indiana in basketball in overtime in a thrilling game on CBS. Meantime, Arizona edged Nevada in the New Mexico Bowl on ESPN. Aresco noted that the football game attracted more viewers, and not by a small margin. "That kind of told me all I needed to know," he said.
"Regular-season college basketball already struggles for attention," Tranghese said. With a 90-team field, "why even watch a regular-season game? What's the point of it all – I'm going to watch a game to see if my team gets seeded higher than your team?"
'I'm not one that likes to reward mediocrity'
Butterly, the Big West commissioner and a member of the Division I Men's Basketball Oversight Committee, said he personally opposes any expansion to the bracket in part because "you're not missing much" by currently excluding the first four at-large teams left out of the field, and others with even more mediocre résumés.
"As a society, we've gone so far to reward mediocrity," Butterly told On3. "Right now, the NCAA tournament is special because you have to be a champion in your own conference to get an opportunity, or you have to be one of the best teams in the country to be able to participate. To bring on additional teams that may not have had that championship-caliber season, or just to reward additional teams that were potentially under .500 in their own conference, I'm not one that likes to reward mediocrity."
Even if a rule is imposed prohibiting teams with losing records from earning at-large invites, nine of the 10 Big 12 teams would have earned berths this season in what was clearly the nation's strongest league. Rather than having top players beat up on one another all season for the sake of NCAA seeding, Tranghese said it would introduce a problem that the NBA has yet to solve: load management, resting players periodically throughout the regular season.
Then comes the challenge of actually staging the extra games for a 90-team event, which presents a host of hurdles. The First Four currently offers two games on Tuesday night and Wednesday night in Dayton, Ohio, before the tournament begins in earnest Thursday at noon ET. With 90 teams, that Tuesday and Wednesday likely would be laden with games night and day, much like the preceding Championship Week. Buckle up for six consecutive days of wall-to-wall games just to whittle the field to 16.
"It is overkill," Aresco said. "I think it can cause fatigue. I'm wary of change that significant. When you take a tournament so successful, what if people do have fatigue with piling on all these games? And if you water down a product, is it going to be viewed the same way?"
Another First Four a possibility
An incremental expansion, much like when the tourney expanded from 65 to 68 teams in 2011, is on the table. What about another First Four added, perhaps in Las Vegas, which has become the center of the college hoops universe in early March? But Butterly, whose Big West tournament is held in the Vegas suburbs, threw cold water on that concept, saying Vegas would struggle to attract fans a mere week after hosting five conference tournaments. Roe Lach told On3 that Indianapolis would be perfect for a second First Four – at least next season, which culminates with the men's Final Four there – because of the easy promo "The Road Begins and Ends Here."
Also not to be dismissed, several sources said, is how a more condensed tournament schedule would impact the age-old tradition of everyone from grandmas to school children filling out brackets between Selection Sunday and the start of the event. ESPN's Tournament Challenge had some 20 million entries alone this year. 
A source familiar with the Men's Basketball Committee's thinking said the committee will give "measured consideration" to all short- and long-term ramifications because this decision has a significant value proposition that goes well beyond March. Much discussion is ahead. A key question is what number of participants maximizes the overall quality of the product. Many feel the sport already has found that sweet spot: 68.
Jerome Williams, a former Georgetown player in the mid-1990s, recalls the NCAA tournament as captivating long before and long after his Hoyas were a prime attraction in the event with Allen Iverson. Adding more teams, he said, risks screwing up what has been the secret sauce.
"Keep it the way it is," Williams said. "The system is not broken. You're good."
The post With NCAA tournament expansion possible, can you have too much of a good thing? appeared first on On3.