Wolverine TV: Reaction to Michigan basketball landing Alabama transfer Nimari Burnett
3 min read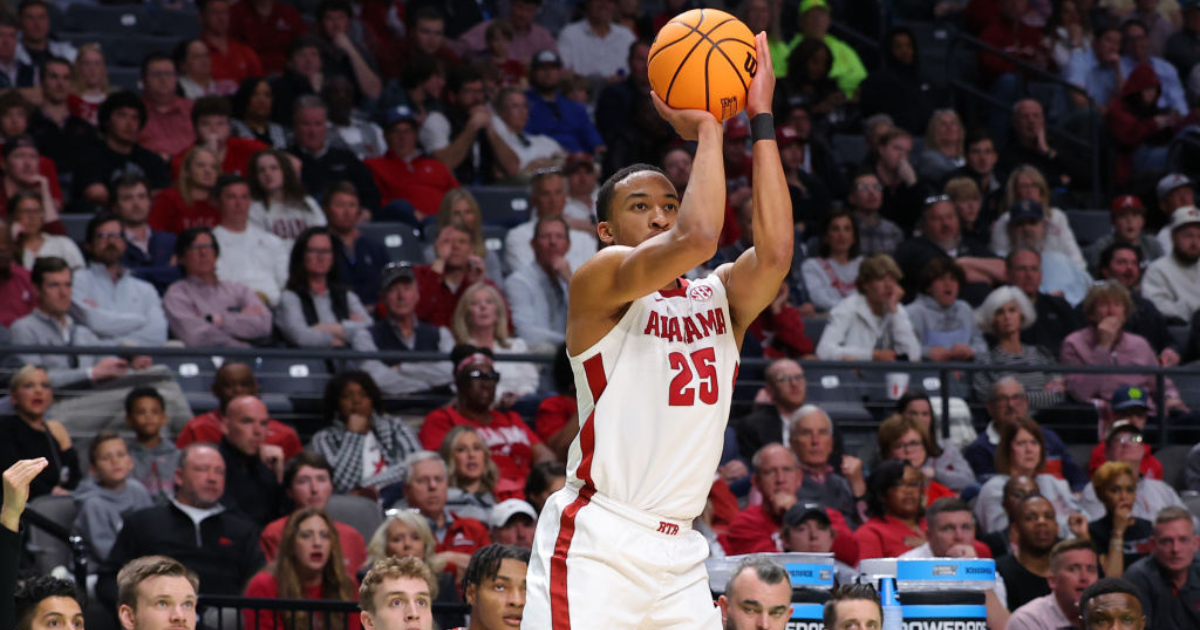 Michigan Wolverines basketball scored its first transfer portal pickup of the offseason, with former Alabama and Texas Tech guard Nimari Burnett committing to the Maize and Blue Thursday morning. TheWolverine.com's Clayton Sayfie and Anthony Broome break it down in the video below.
"This is a big pickup for Michigan," Sayfie said. "If you look at Nimari Burnett's stats, they're not necessarily eye-popping. He averaged 5.6 points, 2 rebounds and less than an assist per game last season. But you have to remember a couple things. One, he was on an absolutely loaded Alabama roster that was favored to win the national title before the NCAA Tournament. And this is a guy that was highly touted coming out of high school — No. 29 player in the country in 2020. He also was slowed by a wrist injury this season, as well. But he hit multiple three-pointers in seven games. Doesn't have a super great clip from three — 32 percent — but has potential as a shooter."
"I wonder if this means what I think it means, re: Kobe Bufkin. Recent buzz suggests he might be two-and-done, and if so, all the best of luck to him. If you're going to the transfer portal, I think Nimari Burnett is probably … nobody's going to replace Kobe Bufkin, but a former fringe five-star guy … you look at his stats, he played about 15 minutes a game in his career, he's probably going to double that. You're looking at a guy that can probably score 11, 12 points a game."
Watch the full Michigan basketball discussion below.
RELATED
• Alabama guard transfer Nimari Burnett commits to Michigan
• Michigan basketball visits transfer portal target B.J. Mack in-home
More on Nimari Burnett
From The Wolverine's Chris Balas:
Burnett, a former McDonald's All-American, began his college career at Texas Tech under Chris Beard before transferring after his freshman year. He averaged 5.6 points, 2.0 rebounds, and 0.7 assists this season for the Crimson Tide in less than 20 minutes per game, shooting 36.8 percent from the field and 31.1 percent from three.
It's clear, though, he has the potential to excel. He was the No. 29 overall player in the nation from the 2020 cycle, according to the On3 Industry Ranking, a weighted average that utilizes all four major recruiting media companies and recruited by several elite programs.
Follow along with The Wolverine's Michigan content
The Fort is a vibrant community and one of the most active message boards in college sports. You can be a part of that if you are not already for just $10 for the next four months (new members only) as part of our spring ball special, which ends Monday. The best insider content and a massive Michigan community await.
All of our shows on The Wolverine are available on Apple Podcasts, Spotify and Google. Be sure to subscribe and leave us a five-star review!
Subscribe to our YouTube channel for live podcasts, content from the entirety of our staff, Michigan football and recruiting and more.
The post Wolverine TV: Reaction to Michigan basketball landing Alabama transfer Nimari Burnett appeared first on On3.