Wolverine TV: Workout clips of On300 Michigan ATH signee Brandyn Hillman
2 min read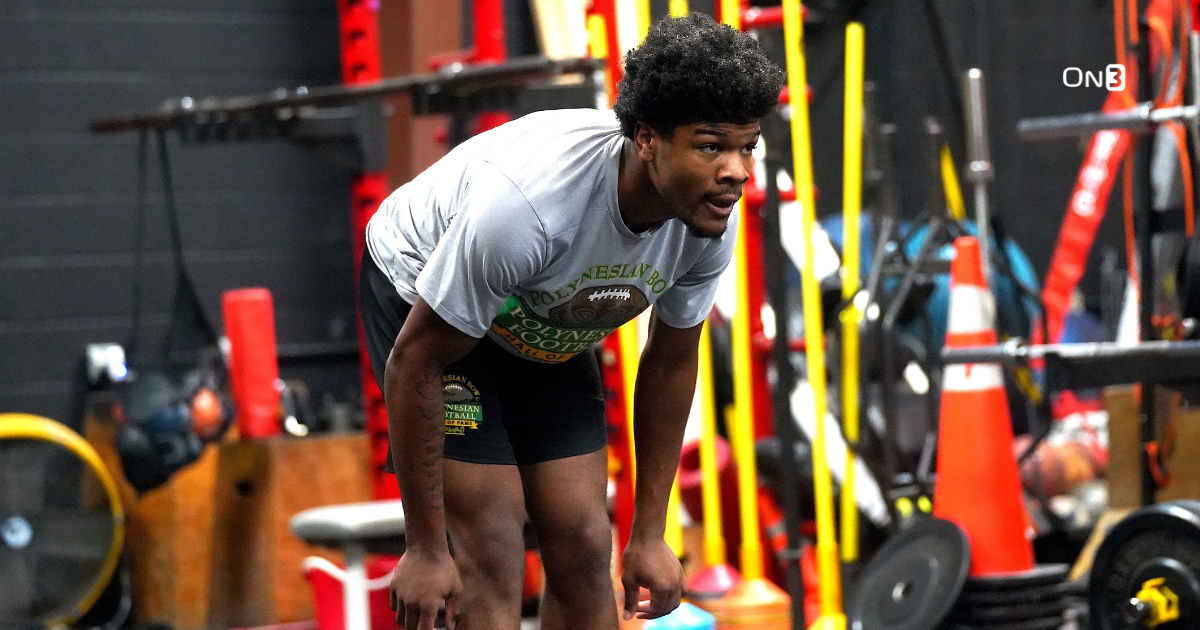 Michigan landed a commitment and signature from 2023 On300 Portsmouth (Va.) Churchland athlete Brandyn Hillman last month, following his official visit.
Hillman originally signed with Notre Dame as part of the Irish's 2023 recruiting class. However, he was recently granted a release from his National Letter of Intent.
Michigan immediately offered Hillman, and safeties coach Jay Harbaugh was able to seal the deal during his time in Ann Arbor.
The Wolverine's EJ Holland was in Norfolk, Virginia over the weekend and saw Hillman at his private workout. Watch full clips of the session below.
Hillman had two official visits remaining and was looking to make trips to Ohio State and LSU or USC before making a final decision.
However, Michigan simply felt like home.
"Michigan is a good school," Hillman said. "I trust Michigan for sure. I like that they compete year in and year out. I like that they are in a conference and play for championships. Coming into a place where the defense is strong, and I can add to it is a great feeling."
At 6-foot-1, 190 pounds, Hillman is ranked as the No. 6 athlete and No. 206 overall prospect nationally, per the On3 Consensus. He is also ranked as the No. 5 overall prospect in the state of Virginia.
Hillman has an On3 NIL Valuation of $90K with 6.9K combined followers on Instagram and Twitter. The On3 NIL Valuation is an index that looks to set the standard market value for both high school and college-level athletes. The NIL valuation does not act as a tracker of the value of NIL deals an athlete has completed to date. It rather signifies an athlete's value at a certain moment in time.
Michigan now has 25 signees in its 2023 recruiting class — On300 athlete Brandyn Hillman, On300 defensive back Jyaire Hill, On300 offensive lineman Nathan Efobi, On300 offensive tackle Evan Link, On300 EDGE Enow Etta, consensus four-star offensive lineman Amir Herring, four-star running back Cole Cabana, four-star linebacker Semaj Bridgeman, four-star tight end Deakon Tonielli, four-star wide receiver Karmello English, three-star wide receivers Semaj Morgan and Fredrick Moore, three-star defensive linemen Brooks Bahr, Cameron Brandt and Roderick Pierce, three-star running back Benjamin Hall, three-star EDGE Aymeric Koumba, three-star tight end Zack Marshall, three-star athletes Kendrick Bell, Breeon Ishmail and Jason Hewlett, three-star defensive backs Cameron Calhoun and D'Juan Waller, three-star linebacker Hayden Moore and three-star kicker Adam Samaha.
Michigan finished with the No. 18 ranked recruiting class nationally in 2023.
The post Wolverine TV: Workout clips of On300 Michigan ATH signee Brandyn Hillman appeared first on On3.