Zach Arnett excited by progress with Mississippi State's run game
2 min read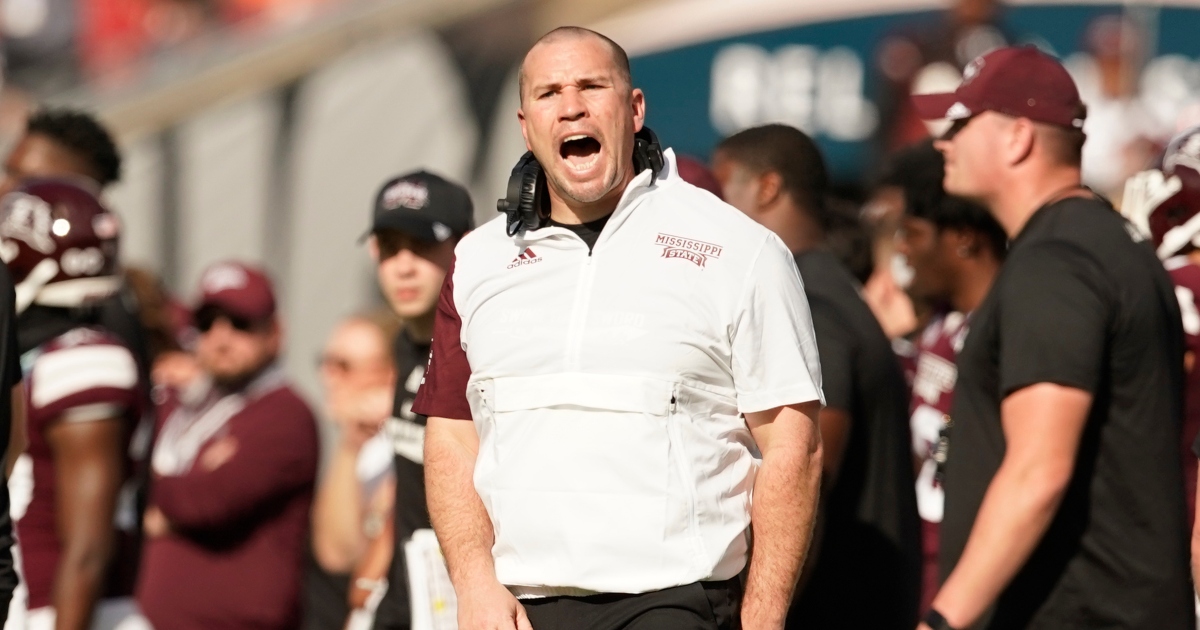 It's anyone's guess what the 2023 Mississippi State football team looks like following the change over from the late great Mike Leach to new head Bulldogs coach Zach Arnett. Will he follow in his predecessor's footsteps and focus the team around an air-raid passing game? Or will MSU pivot to become a more defensive minded program after they promoted their former defensive coordinator.
The only thing that's for sure is it's no longer Leach's club. So whatever the new version of Hail State looks like, surely there will be at least a little bit more running the ball and a little less passing. After all, during Leach's three years at the helm, MSU never had a running back go for 600 total yards, and only one of them broke the 500-yard threshold. Not great numbers, especially considering that Kylin Hill doubled any individual rushing season under Leach during Joe Moorhead' s last season, where Hill went for 1,300+ on the ground.
Zach Arnett may not pound the rock to that degree, nor is he likely to maintain the air raid. As per usual, the answer probably lies in the middle. At his media availability during spring practice this week, Coach Arnett discussed the running game that his assistants have cooking up so far.
"Yeah, we always got talented running backs. We got big offensive linemen. I think we got quite a few coaches on the offensive side who know how to scheme up and devise a run game to bait the defense and create seams for the running back," said Arnett. But the defensive-minded coach also likes testing the other side of the ball against the run game.
"And so, I enjoyed watching the different ways they're attacking us. I'm, you know, selfishly, I'm kind of enjoying it, because there's some certain guys on here that have been on the defeating end of their rushing attacks before. So I'm kind of getting to — we're getting a chance on defense to tinker around and maybe try to do some things differently to help make us better."
Sounds like the running game is looking strong in the early going, since Arnett is having to adjust his defense in practices in order to try and stop it. Expect a far more balanced rushing vs. passing attack in Starkville this fall, whether that means a total ground-and-pound or just not passing it over and over like MSU did under Leach.
The post Zach Arnett excited by progress with Mississippi State's run game appeared first on On3.