Zach Arnett says coaches would use charity scrimmage to evaluate potential transfers
2 min read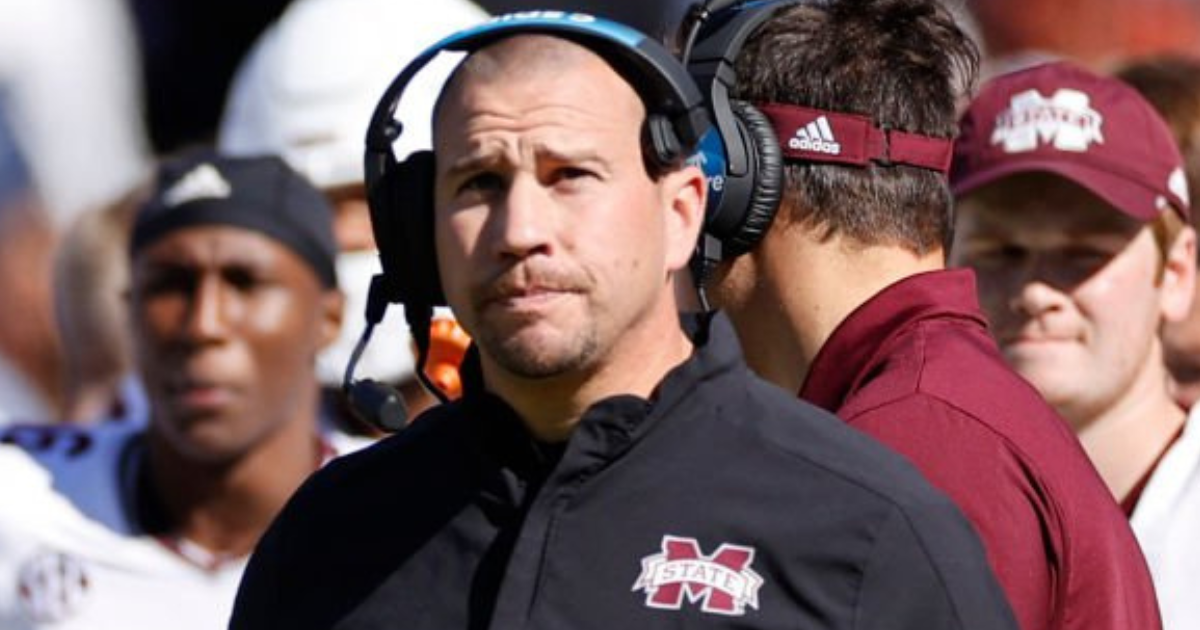 Mississippi State will hold its Maroon-White Spring Game on April 15 but head coach Zach Arnett would be open to the possibility in the future of playing another program in the scrimmage.
When asked whether he would like the chance to play a different team instead of doing an intersquad scrimmage, Arnett was interested.
But he also said that he thinks people would you the scrimmages as a opportunity to scout players for the transfer portal.
"I think you always like I think you always like an opportunity to play someone else," Arnett said. "I've heard mention of where it's for charitable purposes, that's good too. I also wouldn't be shocked if some of the coaches that are talking about that, they also see it as a free evaluation of other people's rosters so that they maybe could then target in the transfer portal. I'm not naming any particular names but you know.
Arnett finished the thought with the acknowledgment that what he said will probably pick up a little buit of steam in the media landscape.
"I'll go viral for that answer," Arnett said.
Hugh Freeze pitched charity scrimmages earlier in the week
The question and answer from Zach Arnett on playing other teams for your team's spring scrimmage did not come out of the blue. Auburn head coach Hugh Freeze pitched the idea earlier in the week.
"Let's adopt a charity to give all the proceeds to. Let's take foster care in the state of Alabama or orphan care in the state of Alabama and let's all (play)," Freeze said.
Freeze said that if high school and NFL teams get to play different teams before starting their seasons, they should be able to as well.
"Alabama can play Troy and we play UAB or vice versa, or whoever, I don't care. Alabama State or whoever. People will come see that. And you're decreasing your injury possibilities by 50%. And coaches are smart enough to control – we're not going to hit each other's quarterbacks, we practice that way. If you want to put a blue jersey or a different jersey that (means) don't take (that player) to the ground, we can do that. I just think it would be great for the sport."
The post Zach Arnett says coaches would use charity scrimmage to evaluate potential transfers appeared first on On3.